Not all outdoor furniture is created equal. That's why at Castelle we've carefully handcrafted our luxury outdoor furnishings for over 40 years. Details are what make the difference, it's in our DNA. From unmatched artistry to unique materials, a meticulous manufacturing process, and final touches like finishes, cushions, and fabrics—we are one of a kind. By not compromising on the details over the years, Castelle has been able to designate its products as the finest available, sought after by retailers everywhere.  
Today's consumers are looking for outdoor furniture with all the style, comfort, and performance of indoor furniture. Castelle's award-winning original designs are not only inspired by high-end interior home furnishings, but are considered beautiful enough to live indoors. 
Our experienced craftsmen are able to skillfully translate the details of each design to create something that is worthy of attention on every level. Anyone who visits Castelle's manufacturing facilities not only see the dedication of our craftsmen—but the sheer artistry that is taking place. 
Castelle furniture is constructed by combining high-quality extrusions with cast components designed and manufactured in our near-shore foundry to our exacting standards. The end result is timeless, lasting outdoor furnishings. 
Welding
Components and parts are secured in place in a welding fixture and are welded using a full 360-degree circumference weld.
Welds are then polished and buffed by hand to ensure a flawless surface.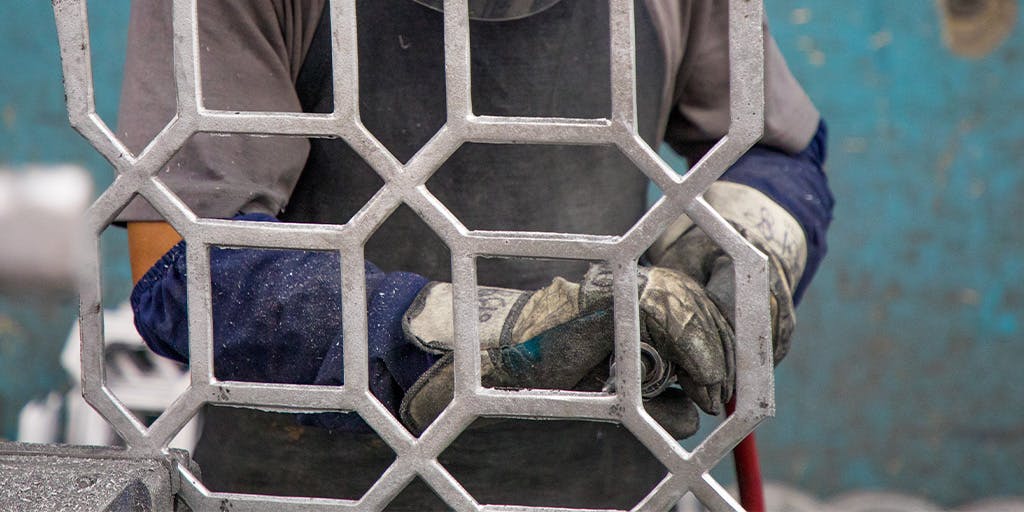 The frame is then cleaned and treated to further enhance adhesion. A chromate enriched rinse is used to set the stage for the application of the base finish coat. After cleaning and sealing, the frames are placed on an overhead conveyor system and advanced into the powder coat area.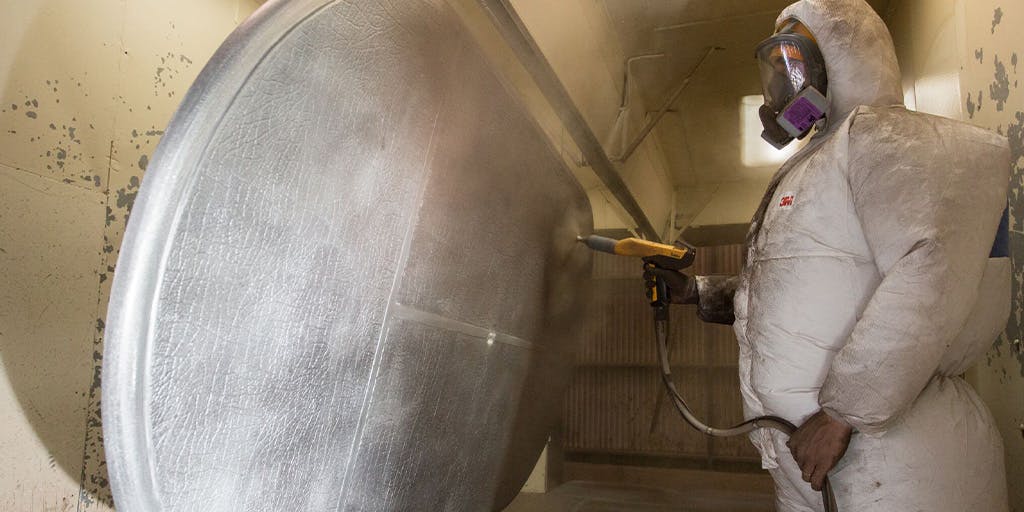 After this process, finishes requiring decorative details are handled by skilled artisans, and a liquid top coat is applied by hand using either a brushed or dabbed application.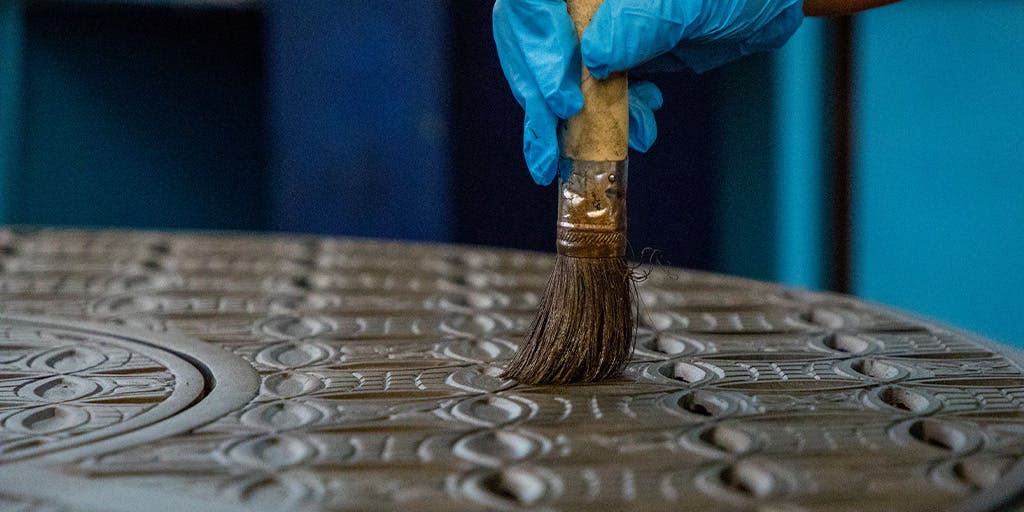 Lastly, a clear powder coat is applied to seal the top coat and give final protection to the finish. Clear coat is widely used in the automotive industry to protect the finish and enhance the color. 
CUSHIONS
Impeccable upholstery at Castelle is very important and each cushion is custom made to fit the product. Cushions are notched to fit around the arms or seat panels.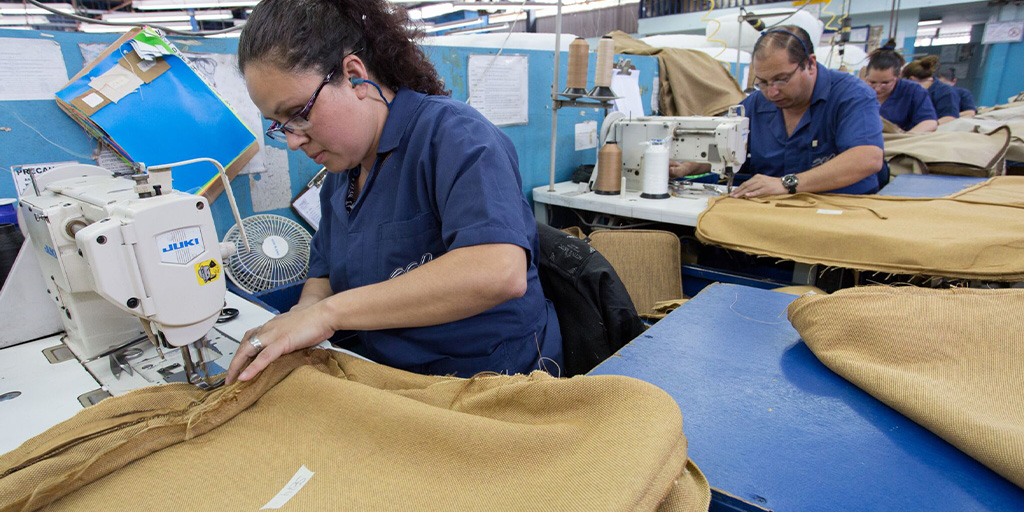 High-quality foam is wrapped with Dacron to ensure comfort and durability.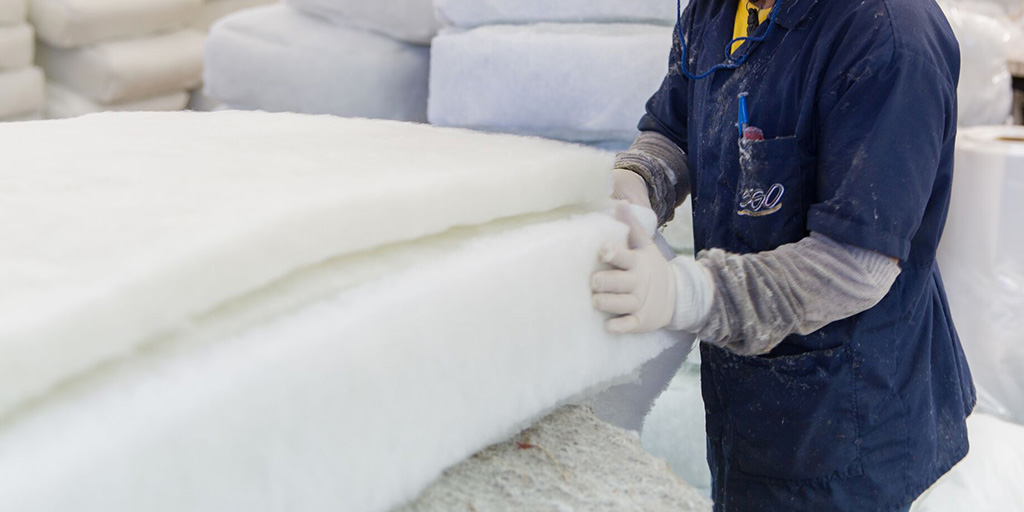 Back cushions are constructed using a blown pillow design providing excellent comfort.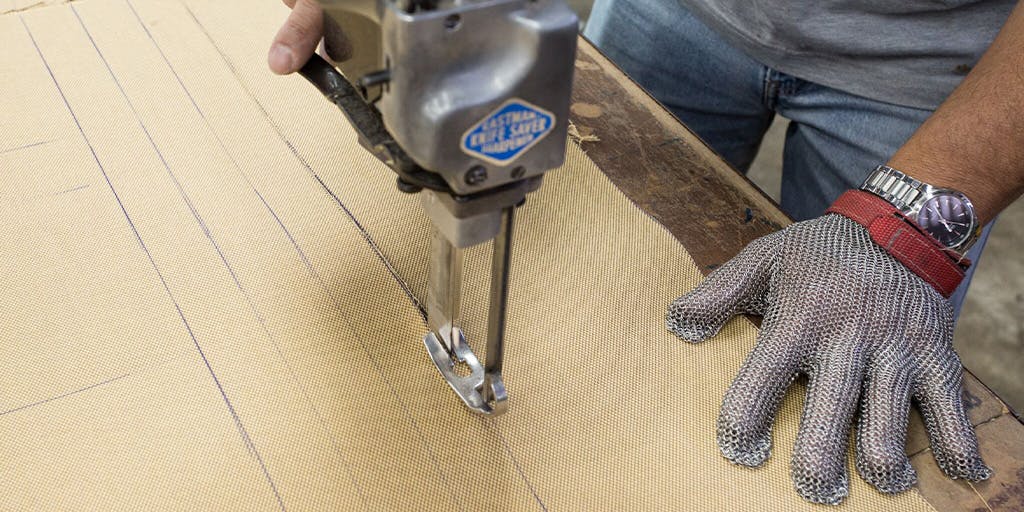 Contrasting welts and cording are available for the right look.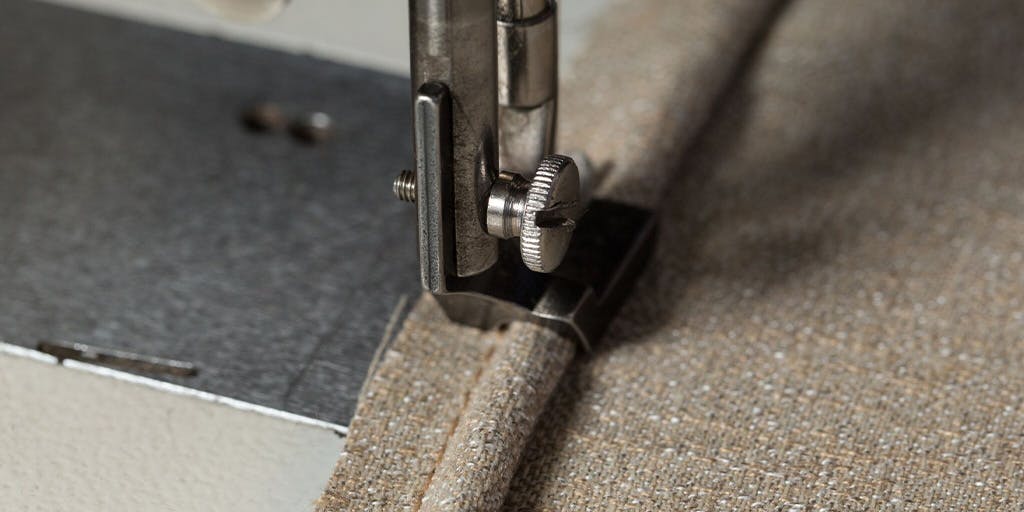 The density of the cushion is very important to ensure proper comfort and outdoor life. Cushions that are too soft and not of the correct density may feel great, but will break down quickly when in use.  
PACKAGING 
Packing is the final step in protecting a first-class product and another example of Castelle's attention to detail.  
With extreme care, each furnishing or accessory piece is wrapped in specially designed foam packaging, where required.  
FINISHES & FABRICS 
Castelle offers 20 custom paint frame finishes with an eye on the latest trends in furnishings. The selection includes classic powder coat finishes, as well as luxurious hand-applied brushed and antique applications. 
Our vast selection of performance fabrics includes 100% solution-dyed acrylic construction made to resist fading, mold, and mildew. Choose from a wide selection of luxurious designs that embody a high-design aesthetic to use across cushions & umbrellas.   
Castelle specializes in custom designs for designers and discerning buyers looking to express their individual sense of style. We invite you to explore the Castelle Furniture website to see for yourself what makes our furnishings the perfect choice to create a truly one-of-a-kind outdoor space.