Tables are the anchor of a well-appointed outdoor living space. A dining table is the centerpiece for backyard dinner parties, a leisurely lunch by the pool, or an early morning breakfast as the sun rises. Adding coffee tables, fire pit tables, side and occasional tables to your outdoor seating area makes it not only more inviting, but more functional as well. Choosing the right one is a decision that should not be taken lightly. Castelle has created a line of luxury cast aluminum tables that can be customized to fit your space and lifestyle. The Castelle design team has created a fresh batch of table tops—featuring a selection of interesting designs, finishes, materials, and colors—that have all the options needed to make your patio a place where you love to live life.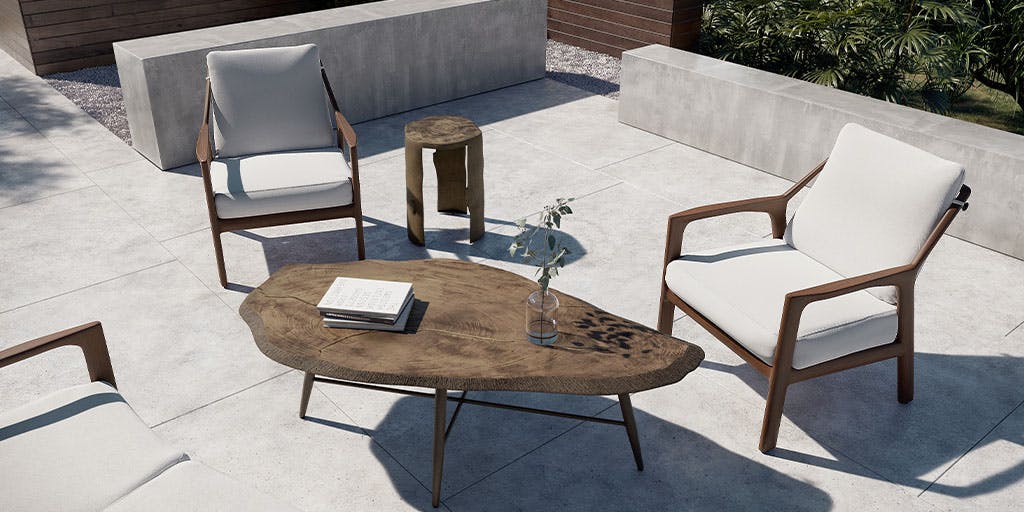 Nature's Wood
Raw wood tables are all the rage in upscale design. The new Nature's Wood table top is a statement piece that adds cool style to your outdoor space. Molded directly from slabs of raw cut trees, it features Castelle's signature live edge that creates a realistic look that's almost indistinguishable from the real thing. It's the perfect match for Nature's Wood series of tables including its popular round and rectangular fire pit coffee tables. Made of durable cast aluminum, it beats real wood hands down for weather resistance and cleanability.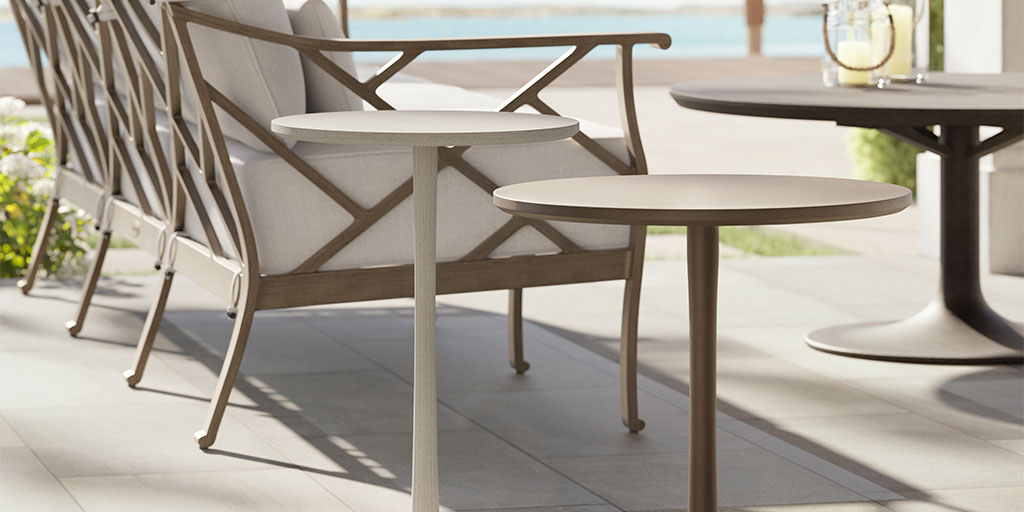 Facets 
The Facets table top is modern simplicity at its finest. Its matte finish and gently hammered texture are the perfect match for the sleek look of Castelle's Tulip tables. The top can be sized for all the tables in the Tulip collection—dining, coffee, and occasional. Constructed of cast aluminum with a durable powder coat finish, the Facets table top is built to last for years of everyday use. It can be customized with a choice of Castelle finishes.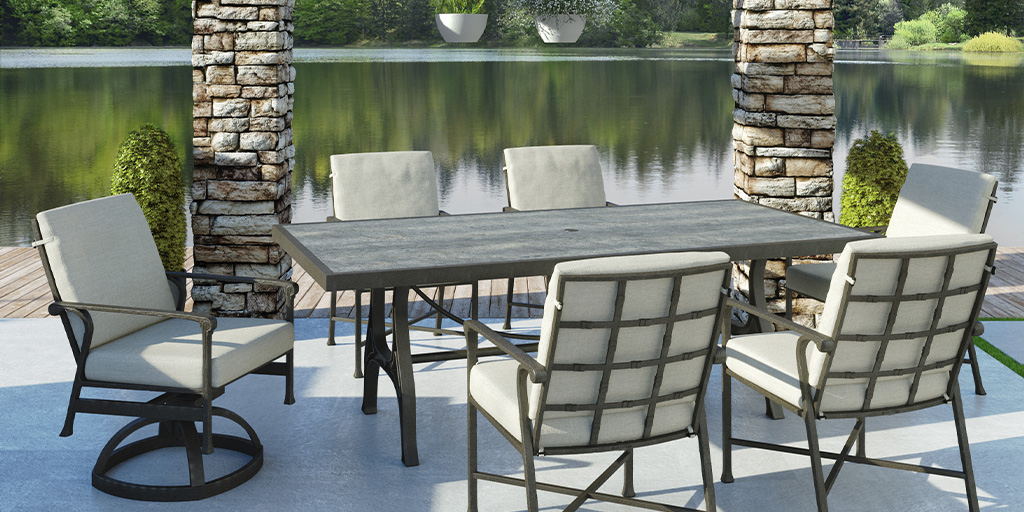 Aluminum Slate  
The beauty and depth of natural slate is exquisitely captured in Castelle's Aluminum Slate table top. Its fine-grained texture recreates what nature takes hundreds of years to form. This versatile top can be used with any Castelle table style, but some of the best combinations include the Altra, Biltmore Antler Hill, Biltmore Preserve, Classical, Marquis, Moderna, Oxford, Parsons and Vintage tables. The Aluminum Slate top is available in four custom color options—Bronze, Earth, Natural, and Polaris. Its classic, yet modern style effortlessly pulls any outdoor space together.